Francecsca is receiving her AAOT in June and will be transferring to the University of Oregon to pursue a Bachelor of Arts in Sociology. Her goal is to go to Law School or work toward a Master's degree. After being unable to finish high school due to medical issues, she had to relearn basic life skills, such as walking. Her family helped her find her way to Lane Community College, where she was able to complete her high school education through the GED and ABSE program, where the faculty and staff "believed in my success before I did."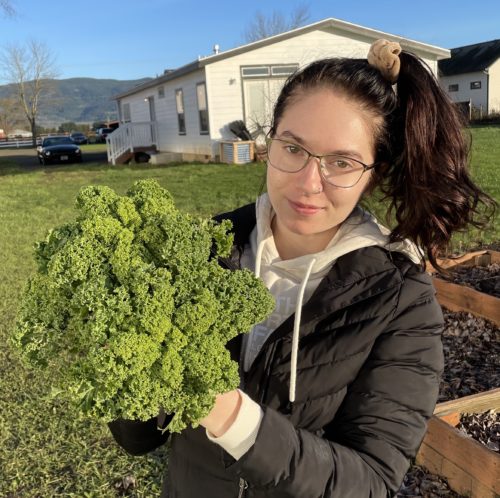 She credits her success at LCC to a compassionate staff and faculty and intense support network provided to students so that they can succeed. Francesca works as a tutor at Lane helping students in the same way student tutors helped her when she worked toward her GED.
"Having another student who could relate on my level was incredible. I mostly wanted to give that back to the Lane community." Whatever she does she wants to help others. "If you have access to education you should use it to build a longer table and not a taller fence," says Francesca. Let's all celebrate Francesca's success! Best of luck in whatever you do, Francesca.