Words, have power. We all know that. They can soothe, inspire, create, build confidence, start a smile, build a friendship and destroy.
When thinking about blogging as an assignment, it's a little daunting when you think that everything you put online is there forever, and writing just for the sake of writing seems somewhat a waste of talent to just be building something that is in so many ways, static.
Now, while my ego will not allow me to do anything but my best when it comes to writing anything that someone might eventually see somewhere sometime somehow… I just want it to reflect that even though it is/was for a class, it is still as representative of the natural work done for a professional cause.
So, saying all that for what ever reason, here are a couple of WEB SEARCHES for some neat blogs that are pretty good and quite entertaining as well.
Their Blog is basically a online school learning atmosphere with "an introduction to digital painting and color composition for film and animation. With an emphasis on studying the works of old masters, students discover the process of how to deconstruct the picture plane through film studies, reproductions of master works, and the widely used- but often understated -industry standard technique of 'Photoshoping.'
Want to earn money with your blog once it's up and running? Here's one place that says they pay well!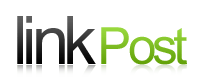 Unlike some other services, linkPost pays Partners up to 70% for each LinkPost written. Access to thousands of advertisers hungry for reviews. A variety of payment options. Receive payouts monthly by check, PayPal, direct deposit, or Wire. Automated advertising management. An easy way to sell paid blog posts.
Also, as a Photographer, I like other Photographer's sites and Linda Costa has some great images! Check her out!
She loves taking pictures of London cities and surroundings.
Anyway, that's it for now…
Seeya later-